How effective is acupuncture for chronic back pain?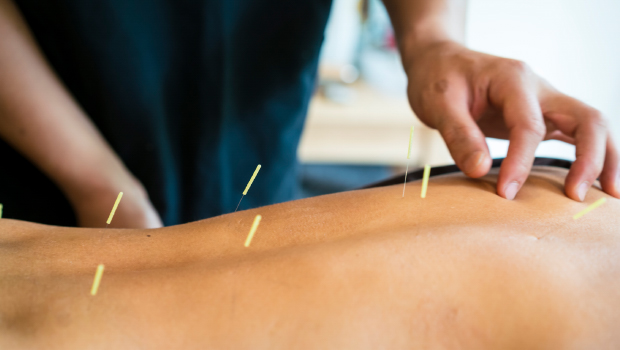 Studies show the effectiveness of needles and other forms of treatment
If you've ever considered acupuncture for chronic low back pain, here's the good news: Studies by Kaiser Permanente Washington Health Research Institute show that acupuncture can help. In a large study, KPWHRI researchers found that acupuncture was more effective than usual care alone for helping people with chronic low back pain feel less bothered by their symptoms and function better in their daily activities.
"Acupuncture is about as effective as other treatments for chronic back pain that have been found helpful," says study leader Daniel C. Cherkin, PhD, an emeritus senior investigator at KPWHRI. "But we found that simulated acupuncture, without penetrating the skin, produced as much benefit as needle acupuncture—and that raises questions about how acupuncture works."
Since simulated acupuncture also soothed low back pain, the benefit seemed to require neither tailoring acupuncture needle sites to an individual patient nor inserting needles into the skin. "We don't know precisely why people got back pain relief from the simulated acupuncture," says study co-author Karen J. Sherman, PhD, MPH, a senior investigator at KPWHRI. "Historically, some types of acupuncture have used non-penetrating needles. Such treatments may involve physiological effects that make a clinical difference." Or it might be all about the mind-body connection. She said, "Maybe the context in which people get treatment has effects that are more important than the mechanically induced effects."
In fact, other studies at KPWHRI find that yoga, mindfulness-based stress reduction, and cognitive behavioral therapy can also help prevent or relieve low back pain. Research in progress will tell us more about how best to treat back pain. KPWHRI scientists including Dr. Sherman continue to study acupuncture, tai chi, and other complementary and integrative health solutions to low back and other types of pain.
---
Learn more
From Kaiser Permanente Washington