Janssen phase 3 COVID-19 vaccine trial to begin at KPWHRI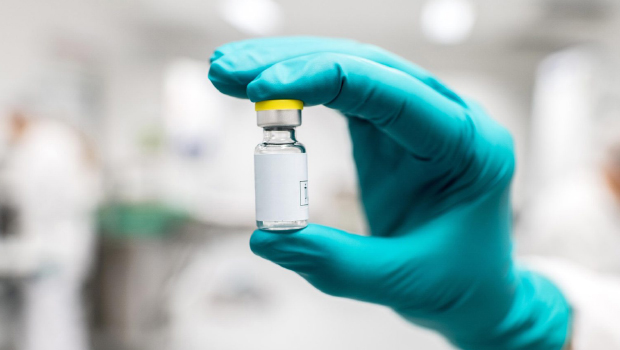 KPWHRI is one of more than 215 clinical research sites worldwide to test the Janssen vaccine.
The institute is participating in NIAID tests of Moderna and Johnson & Johnson vaccines.
Kaiser Permanente Washington Health Research Institute (KPWHRI) will soon enroll volunteers in a phase 3 clinical trial to evaluate a COVID-19 vaccine made by Janssen Pharmaceutical Companies of Johnson & Johnson.
Sponsored by the National Institute of Allergy and Infectious Diseases (NIAID), this is the second phase 3 COVID-19 vaccine trial to be conducted at KPWHRI, which is also testing a vaccine co-developed by Moderna, Inc. and NIAID. KPWHRI launched the world's first clinical trial of a COVID-19 vaccine with the phase 1 study of the Moderna investigational vaccine on March 16, 2020.
KPWHRI is one of more than 215 clinical research sites worldwide to test the Janssen vaccine. Led by Senior Investigator Lisa Jackson, MD, MPH, the KPWHRI research team expects to enroll about 150 of the trial's 60,000 volunteers.
"We're proud to be part of a worldwide effort to test multiple COVID-19 vaccine regimens, hoping to find a variety of solutions to address this global health crisis," said Dr. Jackson.
The Janssen vaccine is a recombinant vector vaccine that uses a human adenovirus, a kind of virus that causes the common cold, to express the SARS-CoV-2 spike protein in cells. The virus has been altered in the Janssen vaccine so that it can no longer replicate in humans and cause disease. Earlier findings have shown that this vaccine produced neutralizing antibodies in rhesus macaques and provided complete or near-complete protection against SARS-CoV-2. Interim results from a phase 1/2a clinical study in humans demonstrated that the safety profile and immune response after a single dose supported further development.
This phase 3 trial is designed primarily to determine if the vaccine can prevent moderate to severe COVID 19 after a single injection. It also aims to understand if the vaccine can prevent COVID-19 requiring medical intervention and if the vaccine can prevent milder cases of COVID-19 and asymptomatic SARS-COoV-2 infection.
Volunteers are assigned at random to receive either a single dose of the Janssen investigational vaccine or a saline placebo. The trial is blinded, meaning neither investigators nor volunteers know who is receiving the investigational vaccine. Participants are followed closely over 2 years. Scientists analyze the blood samples to measure the immune responses to COVID-19. Specialized tests are used to distinguish between immunity as result of natural infection and vaccine-induced immunity.
KPWHRI is also slated to collaborate with HDT Bio Corp. in the next few months on a phase 1 trial of its experimental vaccine.
To volunteer for COVID-19 research studies
Kaiser Permanente Washington's vaccine research group has a registry of Seattle-area people who want to be considered to participate in trials of investigational vaccines for COVID-19 at Kaiser Permanente Washington in Seattle: corona.kpwashingtonresearch.org.
The COVID-19 Prevention Trials Network has a volunteer screening registry of people nationwide who are interested in participating in a broader range of vaccines and other preventive treatments at various research facilities in Seattle and around the country: coronaviruspreventionnetwork.org.