'Do you have access to guns?' Answers before suicide death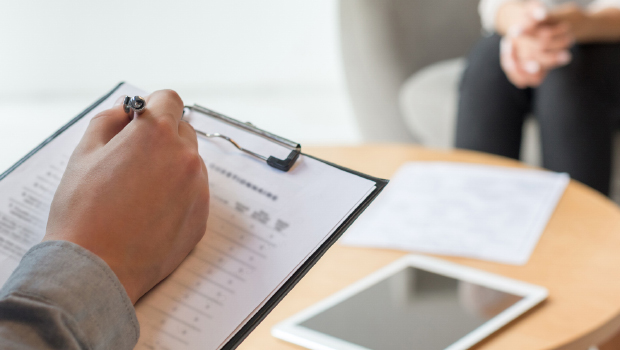 A new study led by Julie Richards, PhD, MPH, shows an opportunity to better identify patients at risk
When people who died by suicide were asked about gun access before their death, how did they answer? This was the study question behind a new research letter in JAMA Network Open by a team led by Julie Richards, PhD, MPH, a research associate at Kaiser Permanente Washington Health Research Institute (KPWHRI).
The new paper is part of a project studying how people responded when, in 2015, Kaiser Permanente Washington began asking a question about firearm access on a questionnaire given to patients receiving mental health care during visits to primary care or mental health clinics.
"When we looked at electronic health records of patients who had received care prior to suicide death, we saw that, of those who died by firearm suicide, most were not asked about gun access in the year prior to death," Richards said. "That shows an opportunity to improve who we ask about firearm access."
Broadly speaking, most people will answer a question about gun access. In the new study, of people who died by firearm suicide who were asked about gun access, almost all (93%) answered. This result is similar to a previous study by Richards and colleagues.
The new study analyzed 4 years of electronic health record data for people who died by suicide. The analysis examined if, in the year before death, individuals who died by firearm suicide were given the gun-access question and how they responded.
How did people who died by firearm suicide answer?
The data were for 236 people whose records showed death by suicide. For 114 (48%), the means was a firearm. Although Richards and colleagues found that the vast majority of people who died by firearm suicide had answered the access question when asked at a clinic visit, many were not asked — only 36% received the question. This result suggested an opportunity to identify more people at risk of suicide who might have access to a gun.
"Our new research also shows an opportunity to improve how we ask about firearm access," Richards continued. "Our study found that, of those who answered the question 'Do you have access to guns?' in the year prior to death, more than half answered 'no.'"
Richards noted that the study could not determine how many of those who answered "no" and died by firearm suicide acquired firearms after they answered the question and how many chose to answer "no" despite having access to guns. That area is the focus of ongoing research by Richards and colleagues. In a previous report, they learned from interviews with patients and clinicians that being transparent about how firearm access information will be used and encouraging patient-clinician dialogue about reasons for firearm access may help normalize the practice of asking about firearms and improve the patient-centeredness of this practice.
Funding is from the Kaiser Permanente Office of Community Health as part of its Firearm Injury Prevention Program. The paper is Richards JE, Boggs JM, Rowhani-Rahbar A, Kuo E, Betz ME, Bobb JF, Simon GE. Patient-Reported Firearm Access Prior to Suicide Death. JAMA Netw Open. 2022;5(1):e2142204. The authors thank Rebecca Parrish (Kaiser Permanente Washington administrator of clinical operations), Ursula Whiteside (clinical psychologist and founder of NowMattersNow.org), and Christine Stewart (KPWHRI programmer analyst) for support conducting these analyses and acknowledge this work would not be possible without the patient members who receive health care from Kaiser Permanente Washington and all the clinicians and staff who provide care.
Hear Julie Richards talk about research to prevent firearm suicide in a podcast with the editors of JAMA Health Forum.